Adelaide Head and Neck Cancer Support Group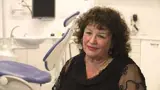 Meetings:
Everybody is welcome to attend and you are encouraged to bring along friends and family.

Meetings are held from 7pm - 9pm at:
Tennyson Centre
520 South Rd,
Kurralta Park SA 5037
Dates for 2023 are 
Tuesday 23 Jan
Tuesday 27 March
Tuesday 22 May
Tuesday 24 July (27
th
 July International Head & Neck Cancer awareness Day )
Tuesday 25 September
Tuesday 28 November  
Special thank you to 
Genesis Care
for allowing the use of their rooms.
About the group
Tracey Nicholls, Nurse Practitioner started the Support Group in 2016. Originally held in the Cancer Council SA meeting rooms we now meet at the Tennyson Centre in Kurralta Park. Thanks to Genesis Care for their support and access to this great facility.
The group runs for approximately two hours on the 4th Tuesday of every second month:
Jan, March, May, July, Sept, Nov.
The first hour focuses on an invited speaker with relevant education/information, while the second hour is for more informal group socialising, discussion and sharing.
The group is very informal and relaxed, it is a safe and open group that allows a person to share or just attend depending on their needs at the time. The group also allows for all to share their own experiences across their cancer journey – from diagnosis, treatment, recovery and long term survivorship. 
The group is open to any person with a diagnosis of Head and Neck Cancer, their carers/family, and health professionals working in the area.
We have a variety of different speakers including: Radiation Oncologists, Medical Oncologists and Nurses working in both of these areas, Dentists, Audiologists, Psychologists, Dietitians, Speech Pathologists and relaxation/mindfulness therapists. Several members have also formally shared their journey. 
Adelaide Head and Neck Cancer Support Group
Address:
Tennyson Centre
520 South Rd
SA 5037
Phone: 0435301379
Email: [email protected] 

Meetings are held from 7pm - 9pm
Dates for 2023:
Tuesday 23 Jan
Tuesday 27 March
Tuesday 22 May
Tuesday 24 July (27th July International Head & Neck Cancer awareness Day )
Tuesday 25 September
Tuesday 28 November